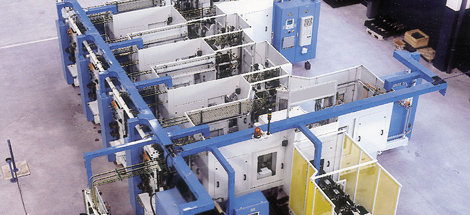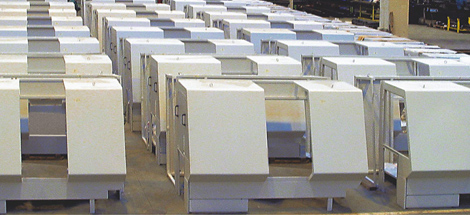 At Alteyco we manufacture enclosures for all types of machines. Bedides, our specialty is the production of insonorization enclosures for presses dedicated to stamping.
The production plant for the manufacturing of machine enclosures ALTEYCO is equipped with the most modern means of manufacturing, starting from the design and automatized manufacturing with CNC lathes, until the final finishing and control.
The following should be highlighted:
Systems of CAD-CAM.
Machines of numeric control.
Machines of laser cutting.
With these, we guarantee our clients:
A quality product.
Profitable.
Installed in the mínimum delivery time.
ALTEYCO renews its installations constantly, incorporating new technologies, regarding the needs of the markert and of its own investigations about a better equipment of the machine-tolos.